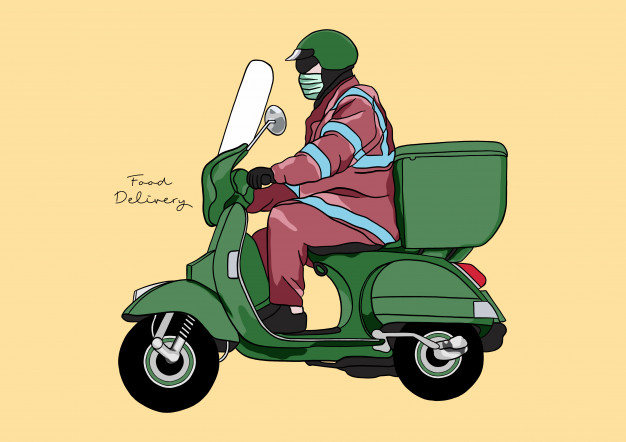 Reading Time:
2
minutes
In the current pandemic, governments have been prohibiting food and beverage outlets from opening their doors to dine-in guests, the food delivery business is gaining momentum. Ordering food online seems to have become the norm these days. The reasons to opt for online food delivery services are numerous, whether it be simply ordering groceries online to avoid the human interaction inherent in going to the supermarket or having your favourite dish delivered to your doorstep.
The motivation to place online orders may lie in a lack of cooking skills or lack of time or we may not be in a position to cook due to a disability, old age or frailty, combined with the absence of sons and daughters popping in to help. It may just be a matter of convenience having your food delivered in time for dinner or lunch.
From the restaurant's perspective or smaller, family-owned businesses, for instance, may now need to adapt to the changing world and tune themselves to the online delivery world, having previously offered take-aways. Those businesses that already had an online delivery presence may now be looking to upgrade their business style and turning to mainstream ordering apps. 
DoorDash, Ubereats and SkiptheDishes are just a few delivery service providers now offering contactless delivery during the pandemic, which sees food left at customers' doors and payments made electronically. This approach has also been championed by grocery delivery companies like Instacart.
Consumers may remain worried about the transmission of COVID-19 via food delivery, therefore it is highly recommended that consumers maintain good hygiene practices like proper disposal of packaging, washing and sanitation of hands thoroughly before and after handling foods. The increasing demand for food delivery has led to higher pricing in some areas, however, it also contributes to increasing employment, as some businesses have started to recruit new drivers and delivery staff to serve their customers.