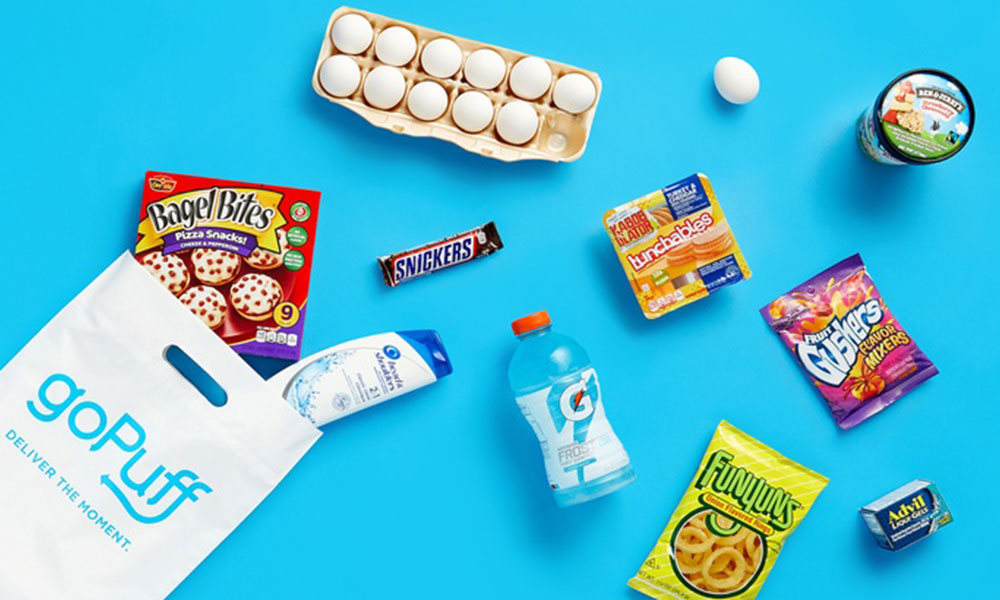 Reading Time:
2
minutes
The company initially expanded its reach from Philadelphia to Seattle, Boston, Atlanta, and Phoenix. In September of 2020, goPuff reported 200 active fulfillment centers and digital operating services in 500 cities in the US. GoPuff is presently valued at $3.9 billion from delivering essentials within America.

The Work Happening Behind Closed Doors
The delivery service uses the latest technology to deliver food safely and conveniently to your doorstep. They store up to 2500 products in each local facility. Therefore, all orders are delivered on-demand. Moreover, the company is entirely against extra delivery charges.
The company follows affordable pricing and only charges what is spent on fuel. The company catchphrase follows this principle, which is stated as, "Order in seconds, delivered in minutes." goPuff operates around the clock. This means you can quickly get things delivered in the middle of the night or early morning.
GoPuff brings you convenience when you need it most! Their mission is to make daily life effortless and provide accessible modern-day solutions. Consequently, the company offers delivery for all kinds of goods. From grocery to baby essentials, and even medication is available at GoPuff for everyone!
How to Access GoPuff
You can easily access the app via smartphone. The GoPuff app is ready to download on iOS and Android devices. Moreover, you can also access the website on your laptop. After that, all you need is an account, and you're ready to place an order. GoPuff accepts credit cards, cash on delivery, Venmo pay, and Google Pay.
Thus, making everything simple for their customers. Your snacks or toiletries will be at your door within no time. GoPuff also delivers wine, beer, and liquor to customers over 21 years old on a side note. However, the customer might need to check for availability.
Precautions are taken in the face of COVID-19
The good people here take the health and safety of their customers and employees very seriously. Firstly, GoPuff has set up an internal committee responsible for appropriate actions as the virus progresses. As the COVID-19 pandemic takes rise in the U.S., GoPuff took the initiative and assembled a cross-functional team. The enactment of the section meant swift changes to everyone safe and healthy.
In the case of health risks, the employees receive a 14 day paid leave. This ensures the safety of everyone operating within GoPuff. Moreover, the team introduced contactless delivery for all. Customers can request Non-contact delivery on the GoPuff app or website to avail of this service.
Additionally, you can provide instructions such as leaving the parcel near your doorstep or ringing the bell, etc. The team has also decided to eliminate Cash on Delivery completely during the COVID-19 crisis. Although this step might make some customers uncomfortable, the company has claimed it to be a necessary change.