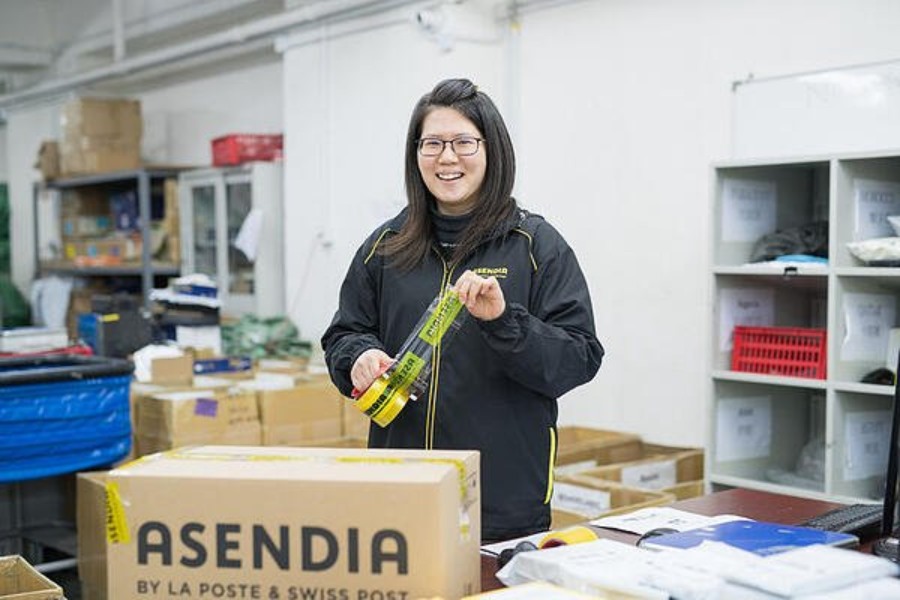 Reading Time:
2
minutes
Asendia is a company that has a vision of delivering on its promise to its customers. This promise includes making cross-border e-commerce and mail easy and reliable throughout the world. These services include easy access to your mail, delivering publications and packages out to your customers, wherever they are in the world.
The company adheres to supporting their clienteles' e-commerce operation with efficient and dependable delivery and returns services. Asendia has got your back no matter if you need help with many items or you're starting and growing. The platform provides easy-to-use and reliable services. Thereby allowing you to focus on developing your business.
Moreover, Asendia is always looking for innovative ways to make the customer experience even better. They are determined to grow sustainability by taking a responsible attitude towards the world. As a business that is spread worldwide, Asendia is proud of the way they collaborate across borders.
The company is a trusted specialist in France and Switzerland. Recently, they have also established their market throughout Europe, North America, Asia, and Oceania. The company's success can be credited to always putting their customer at the center of all operations.
Thereby gaining customer trust, friendliness, and ease of use. Asendia also highly prioritizes sustainability. The company aims to reduce their impact on the environment and support and advise its customers with its sustainability objectives.
Core Services at Asendia
Asendia is famous for its international parcel and mail delivery services. The company can help new businesses generate web traffic too! This includes assisting convert more visitors into paying customers that buy from your business again and again.
Moreover, the platform helps you optimize your order fulfillment and delivery processes to reduce delivery queries. Thus, saving your time and money. They use their expertise and innovations to improve your shopper's experience.
Additionally, reducing the time and cost of managing your cross-border deliveries. Asendia's e-PAQ returns services combine local solutions with an international network. Thereby giving your customers flexible and convenient returns. This is a better experience for your shoppers and gives you more control over the returns process.
Asendia's mail services
Asendia has cost-effective and ultra-reliable mail distribution services worldwide. This is partly because two leading postal operators founded the company. The company helps customers reach their consumers and businesses around the world. Thereby working hand-in-hand with local postal services in over 200 countries.
As a result, signing up for Asendia's services means giving your marketing mailings every chance of hitting their mark. This is possible due to the company's specialist international mail preparation and postal services. The platform makes all clientele have their marketing emails arrive in good time.
Additionally, they optimize postage costs with priority and standard options available. Asendia has expertise in catalogs, brochures, leaflets, and promotional letters, helping clientele target their potential and existing customers creatively. Therefore, aiming to maximize return on investment from your international marketing mailings.