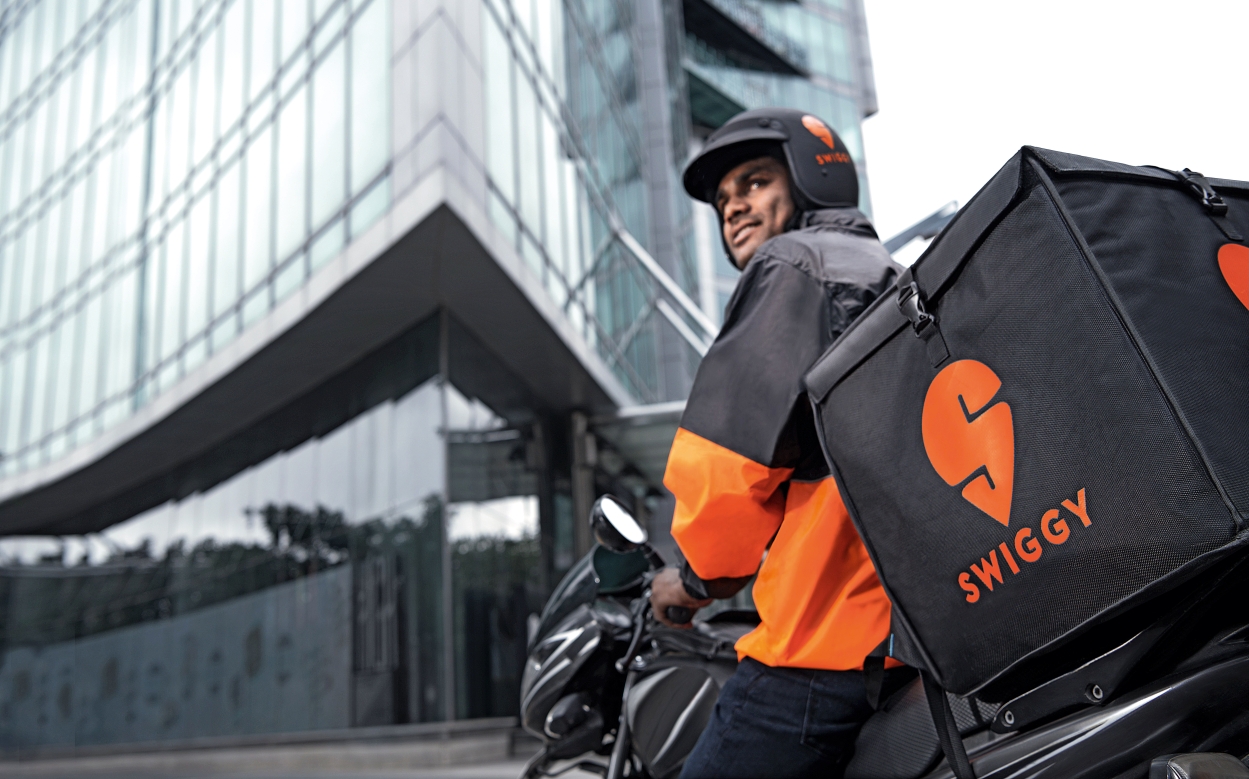 Reading Time:
2
minutes
The company started with the idea of hyper-local food delivery, which only needed technology to power it. Therefore, the vision was brought to life by Rahul Jaimini by creating the first website.
Initially, Swiggy began operations by signing up a few restaurants in Koramangala, Bengaluru. Soon after, the company launched its food delivery app in May of 2015.
An Ambitious Idea
Interestingly, all technology responsible for delivering food was developed in-house. Currently, the platform has expanded far and wide, first through the entire city of Bengaluru and then across the entire country.
It is one of the leading food ordering and delivery platforms in India. The company is known for its innovative technology, large and elegant delivery service, and exceptional consumer-focused services.
Swiggy enables their customers to avail of fast delivery, live order tracking, and no order amount restrictions. All this happens as the customer enjoys their favourite meal whenever they like.
Working at Swiggy
Swiggy strives to create an open, engaging, and employee-friendly workplace. Therefore, the swiggy workplace has its spirit. This means a comfortable office place with the inclusive work culture.
Furthermore, the company has a state-of-the-art office space to make their employees feel at home. In fact, the company has been voted as one of India's top firms to work in 2017 via LinkedIn!
Swiggy has developed its workplace following psychological principles. These principles dictate that when employees are happy, their work is as efficient as it can be.
Additionally, the work environment at the company is more than co-operative. People at the platform prioritize a civil work environment above all. Therefore, the company is an equal opportunity employer.
This means they offer competitive salaries, comprehensive health benefits, and equity opportunities to all their employers.
Growth and Change at Swiggy
The food delivery market is changing every day. This means the business is capturing different markets and customers across the globe. Therefore, companies must change and grow with time.
Swiggy adheres to these values on their platform. This is especially true for the trying times faced by the world during the last year. 2020 was shaped by how quickly companies and businesses adapted to the changing environment.
The first half of the year was chaotic for most food delivery companies. However, after the WHO (World Health Organization) announced that the COVID-19 does not travel via food, so these companies saw more changes. This meant more orders to fulfil than ever.
Companies like Swiggy had to up their game while accommodating all the government's health and safety restrictions. Therefore, the platform introduced new health and safety protocols at the company.
Furthermore, they introduced contactless delivery to protect their employees and customers from being in close contact with the virus.