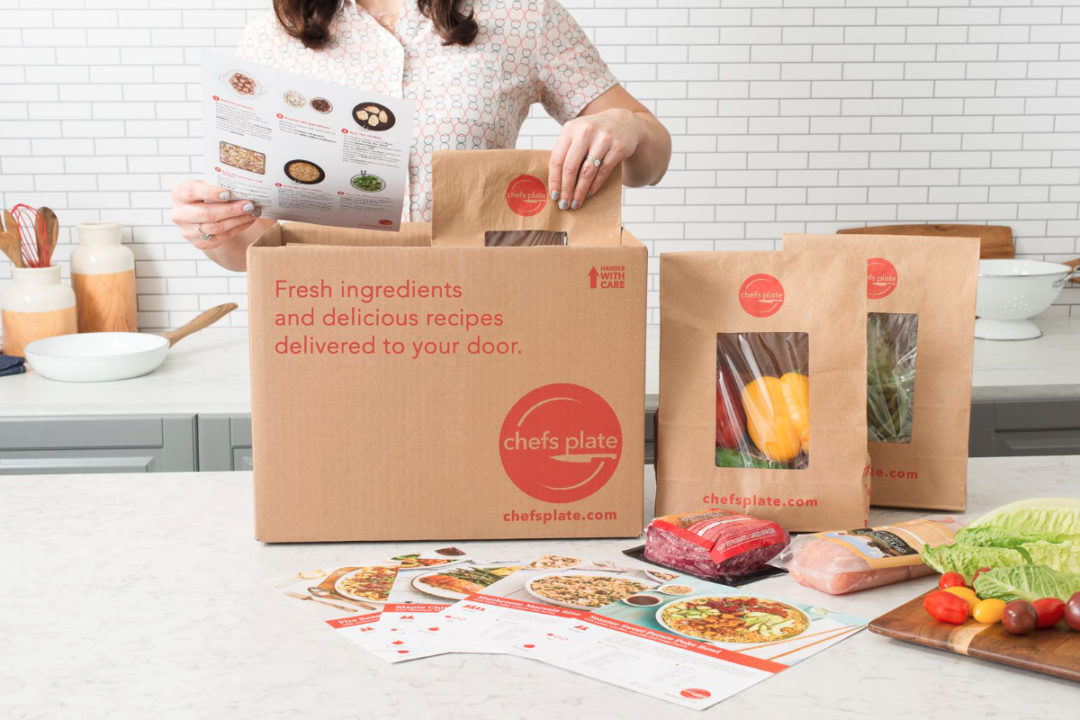 Reading Time:
2
minutes
Thereby allowing the customer to replicate the delicious meals at home. At Chefs Plate, the safety and quality of products and customer's wellbeing is a high priority.
Therefore, the company has rigorous food safety checks in place throughout its supply chain. This is done to ensure that customers only receive the best ingredients to cook with in their kitchen.
Additionally, the current situation with the worldwide pandemic has Chefs Plate take more precautions than ever. The company has been following health and safety updates given by the Public Health Agency of Canada.
Therefore, in addition to their already very high health and safety standards, the company has implemented many extra health and safety measures. All this is being done to ensure that everybody stays healthy.
Chefs Plate is also relaying updated recommendations on how to protect oneself and others, based on the World Health Organization, to their employees, including their drivers.
Their delivery partners have also been directed to follow strict hygiene protocols. This includes frequent hand washing, staying at home in case they exhibit any symptoms of acute respiratory illness.
Lastly, all employees are advised to stay home in case of being in close contact with confirmed cases of infection.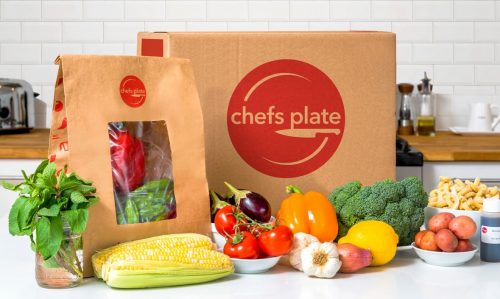 Services offered by Chefs Plate
Chefs Plate offers a flexible subscription service so you can customize it to what best suits your lifestyle. This offers the liberty of skipping weeks whenever the customer wishes to.
However, customers need to make sure that they make this change before the weekly deadline; 11:59 PM PST on a Wednesday before your delivery. The subscription enables customers to receive a box of fresh ingredients and delicious recipes every week.
Chefs Plate does not have any minimum term for any of their subscriptions. The company also serves customers via their division of HelloFresh in Canada! Therefore, the company serves Canadians through both HelloFresh and Chefs Plate.
Why Choose Chefs Plate?
Chefs Plate makes meal planning as easy as ABC. Additionally, getting groceries for those meals is available at the click of a button. With this service, you can say goodbye to unhealthy snacks while grocery shopping.
All you have to do is sign up, and you will have your dinner at your doorstep every week. Once you receive your box, you will find everything you need to make your delicious meal(s).
This includes step-by-step recipe cards and fresh produce. Chefs Plate aims to make your life easy. Thus, the service enables you to save time, money and skip multiple grocery store trips that include additional useless items you pick up. This not just deteriorates your health but also disturbs your budget to quiet an extent.
On top of everything, the company makes all these nutritional meals affordable. Additionally, the Chefs Plate prioritizes hygiene and fresh food above all.
So in case you aren't home at the time of your delivery, your food will stay fresh until you're home. This is because the boxes with the grocery are lined with insulated pads. Thus, your food stays fresh for hours before you can put it in the fridge.