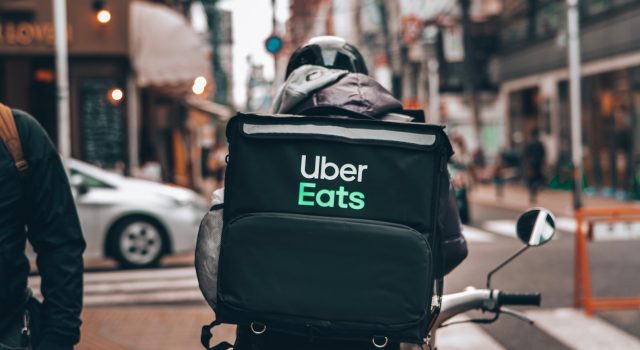 Reading Time:
2
minutes
The world's economy was in jeopardy. However, during this time, online retailers and enterprises saw increasing sales.
This includes many courier companies, delivery services, grocery stores, and food delivery businesses. One of these food delivery businesses is UberEats. They saw a whopping 30% rise in sales in the middle of 2020. Thus, the pandemic brought in a new round of customers looking for food to be delivered.
What is UberEats?
UberEats is essentially a food delivery business that delivers readymade food from local restaurants. The app for the food delivery platform is as easy as any ride-hailing app. It essentially connects you to your favorite restaurants. Thus, providing you the service of ordering food any time you want.
UberEats was launched in 2014 in San Francisco, California. It started as UberFRESH service in Santa Monica. In 2015, it was renamed to UberEats along with the launch of its food delivery app. The software of the app resembled Uber's leading ride-hailing app, making the interface easy and accessible. In 2019, UberEats expanded to foreign markets, reducing its fee by 35%. This expansion led to the launch of virtual restaurants in the UK.
How to Use UberEats
Since Uber (the parent company) already owned a well-known ride-hailing app, the interface for UberEats became familiar and easy to use. The app lets you effortlessly access menus, reviews, and much more. The application is available for iOs, Android, and online web browsers.
Users can also use the app to pay with their card directly. This is an incredibly useful feature considering the pandemic. Simply pay online and ask your rider to leave the food package outside your door.
The login information is the same for the ride-hailing app, so it keeps you away from the hassle of making a new account. Add your credentials, and the app will display all restaurants on the main page. To find your favorite restaurant, click the search bar and type in the name.
Thenceforth, the steps to place an order are very straightforward too. Simply select a restaurant of your choice. Browse through their menu and choose the items you want to order. After placing your selected items in the cart, click on checkout.
The next page will ask for payment methods and delivery time. You can choose to pay online or in person. Furthermore, you can ask the food to be delivered "As soon as possible" or "schedule at a later time." Thus, after selecting all these options, you are good to go.
Lastly, if you ever need to cancel an order, find the upcoming orders tab. Once there, click on order and click withdraw. You will only be able to get a refund if the restaurant did not already accept the order. So, make sure to check the status of the order before you hit cancel.